A Legendary Master Speaks on Organic Gardening:
Learn how to start and grow your own organic produce and harvest it all year-round! Eliot Coleman, one of the gurus of the organic farming movement, shows you how in his New Book and DVD Set "The Winter Harvest Handbook and Year-Round Vegetable Production" availible through the links below. Check out this informative preview video with Elliot himself and order your copy today: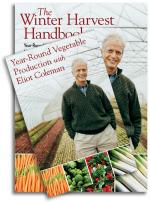 The Winter Harvest Handbook and Year-Round Vegetable Production with Eliot Coleman: Book & DVD Set
Year-Round Vegetable Production DVD Set: This filmed workshop on year-round vegetable production offers farmers and gardeners the rare chance to sit in with Eliot Coleman, one of the pioneers of the organic farming movement and author of The New Organic Grower, Four-Season Harvest, and The Winter Harvest Handbook.During his careers as commercial market gardener, director of agricultural research projects, developer of tools for organic growers, and teacher and lecturer on organic gardening, Coleman has studied, practiced, and perfected his craft, and while you can bring Coleman's books with you into your garden, there's nothing like getting the advice straight from the man himself. Included in the DVDs: The history of season-extension farming in Europe Information on moveable greenhouses and using fabric covers; Growing tips in terms of nutrition and marketability; Rodent control; Curing and packing using sustainable materials; How to work with restaurants and chefs (and create a demand); Information on tools, soil health, and vegetable varieties that survive well in the cold; Additional photos, diagrams, and climate maps; And more! Experience a workshop with bestselling author and expert in season extension, based on a filmed daylong workshop and extensive interview. Complete with a slide show, images from Coleman's own farm over the years, his travels to Europe, and detailed plans for his model of season extension, this film is a once-in-a-lifetime chance to sit down with a master.

The Winter Harvest Handbook: Year-Round Vegetable Production Using Deep Organic Techniques and Unheated Greenhouses: Choosing locally grown organic food is a sustainable-living trend that's taken hold throughout North America. Celebrated farming expert Eliot Coleman helped start this movement with The New Organic Grower, published 20 years ago. He continues to lead the way, pushing the limits of the harvest season while working his world-renowned organic farm in Harborside, Maine.Building on his long-time expertise, The Winter Harvest Handbook, Coleman's latest book, focuses on growing produce of unparalleled freshness and quality in customized unheated or, in some cases, minimally heated, movable plastic greenhouses. The book includes concise details on greenhouse construction and maintenance, planting schedules, crop management, harvesting practices, and even marketing methods in this complete, meticulous, and illustrated guide. Readers have access to all the techniques that have proven to produce higher-quality crops on Coleman's own farm.A passionate advocate for the revival of small-scale sustainable farming, Coleman provides a practical model for supplying fresh, locally grown produce during the winter season, even in climates where conventional wisdom says it "just can't be done."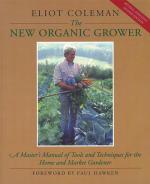 The New Organic Grower
Practical advice, good sense, and inspiration about every aspect of organic gardening including pest control and growing for market. With more than 45,000 sold since 1988, The New Organic Grower has become a modern classic. In this newly revised and expanded edition, master grower Eliot Coleman continues to present the simplest and most sustainable ways of growing top-quality organic vegetables. Coleman updates practical information on marketing the harvest, on small-scale equipment, and on farming and gardening for the long-term health of the soil. The new book is thoroughly updated, and includes all-new chapters such as: Farm-Generated Fertility—how to meet your soil-fertility needs from the resources of your own land, even if manure is not available. The Moveable Feast—how to construct home-garden and commercial-scale greenhouses that can be easily moved to benefit plants and avoid insect and disease build-up. The Winter Garden—how to plant, harvest, and sell hardy salad crops all winter long from unheated or minimally heated greenhouses. Pests—how to find "plant-positive" rather than "pest-negative" solutions by growing healthy, naturally resistant plants. The Information Resource—how and where to learn what you need to know to grow delicious organic vegetables, no matter where you live. Written for the serious gardener or small market farmer, The New Organic Grower proves that, in terms of both efficiency and profitability, smaller can be better.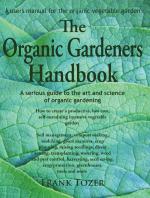 The Organic Gardeners Handbook
The Organic Gardeners Handbook tells you everything you need to know to create a highly productive vegetable garden. Combining European tradition with American creativity, it covers the art and science of organic gardening with a depth that is rarely seen in contemporary books. There are chapters on every aspect of organic vegetable gardening, soil dynamics, soil management, cultivation, composting, crop planning, raising seedlings, watering, harvesting, seed saving, greenhouses, and much more. Whether you are a complete novice and need your hand held through every step, or a veteran gardener with a permanent layer of soil under your fingernails, you will find this book both helpful and informative. A book that will soon be covered in dirty fingerprints, The Organic Gardeners Handbook is a companion to The Vegetable Growers Handbook.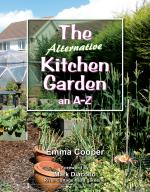 The Alternative Kitchen Garden
The Alternative Kitchen Garden is an evolving idea of what a kitchen garden could be in the twenty-first century: organic, environmentally sustainable, resilient, and about localizing at least some of our food production. It's also a place not only for learning and practicing growing skills but also for enjoying ourselves and having fun. The Alternative Kitchen Garden is the ideal companion for anyone getting dirt under their fingernails for the first time and full of fascinating ideas and experiments for the adventurous gardener. A self-confessed "cyber geek," Emma documents the transformation of her "ropey old lawn with potholes and brambles" into a fertile and abundant permaculture plot via Internet radio and a popular blog site. Eight years of her postings and stories have been collected in here, illustrated with beautiful color photographs and arranged into easily accessible alphabetical order. The Alternative Kitchen Garden: An A-Z covers subjects as diverse as growing achocha (a forgotten Incan crop) to zucchinis. Emma's style, is light and friendly, yet at the same time informative and based on personal experience—you feel you could actually be sitting in the garden chatting face to face as she shares her knowledge and experience.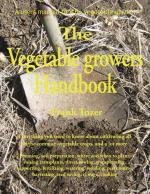 The New Vegetable Growers Handbook
The New Vegetable Growers Handbook is an updated version of Frank Tozer's acclaimed book The Vegetable Growers Handbook. Like the original, it covers every aspect of growing all of the common crops (and a number of uncommon ones). As a long-time home gardener, the author knows exactly what information you need to succeed and presents it in a clear, thorough, and even entertaining fashion. There are step-by-step instructions on soil preparation, variety selection, raising transplants, direct sowing, watering, protection, harvesting, storage, seed saving, and much more. He doesn't just tell you what to do and when to do it, he also tells you why, by explaining in detail how crops grow and why they sometimes don't. The original book received high marks from reader reviewers, with comments like "fantastic," "my gardening bible," and "this book provides more detailed and easy-to-read information on individual crops than any other gardening book I've seen." This new, revised edition has been expanded by 50 percent, with more information on more crops, with the aim of creating the most useful and practical book on vegetable gardening available anywhere.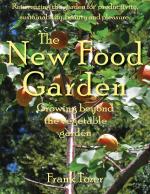 The New Food Garden
This groundbreaking new book expands the concept of food gardening to embrace the whole garden. The new food garden is centered around the intensive vegetable garden, but doesn't stop there. It puts hedges, ponds, pathways, arbors, lawns, roofs, and walls to work as additional growing space for food plants. Fruit and nut trees, bush fruit, edible vines, perennial vegetables, herbs, annual crops, aquatic plants, weeds, and edible wild plants are used to increase the quantity and variety of foods available with little extra work. The author doesn't just look upon the garden as a place to grow food, however; it is a place to be lived in and used, so he also concentrates on making it beautiful, comfortable, and efficient. He describes practical ways in which the garden can help us to reduce our impact on the earth. Included is advice on making the garden pay for itself, or even to provide an income. The author's ultimate aim is to change the way we approach the garden so that it feeds, heals, and nurtures us. The productive garden should be an integral part of the home, and growing food should be a part of everyday life.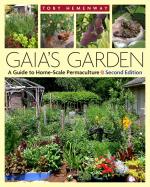 Gaia's Garden: A Guide to Home-Scale Permaculture, 2nd Edition
The first edition of Gaia's Garden sparked the imagination of America's home gardeners, introducing permaculture's central message: Working with Nature, not against her, results in more beautiful, abundant, and forgiving gardens. This extensively revised and expanded second edition broadens the reach and depth of the permaculture approach for urban and suburban growers. Many people mistakenly think that ecological gardening (which involves growing a wide range of edible and other useful plants) can take place only on a large, multi-acre scale. As Hemenway demonstrates, it's fun and easy to create a "backyard ecosystem" by assembling communities of plants that can work cooperatively and perform a variety of functions, including: Building and maintaining soil fertility and structure; Catching and conserving water in the landscape; Providing habitat for beneficial insects, birds, and animals; Growing an edible "forest" that yields seasonal fruits, nuts, and other foods. This revised and updated edition also features a new chapter on urban permaculture, designed especially for people in cities and suburbs who have very limited growing space. Whatever size yard or garden you have to work with, you can apply basic permaculture principles to make it more diverse, more natural, more productive, and more beautiful. Best of all, once it's established, an ecological garden will reduce or eliminate most of the backbreaking work that's needed to maintain the typical lawn and garden.
Please help support The Garden Oracle through your purchases via the ads and links on this site each time you do your garden/home shopping (our income comes solely from affiliate commissions on product sales - we are not paid per click or per ad, only when you make a purchase after clicking through to a merchant's site using an ad or link here on The Garden Oracle); it costs you nothing extra but could easily save you money through the specials listed on this site. Suppliers, deals and specials are indexed on pages listed near the top right of the site and in ads along the right sidebar, searchable Oracle Store located at bottom of site, and individual products indexed on pages tabbed at the top.

Thankyou for your support!



The Garden Oracle, Garden Oracle, gardenoracle, thegardenoracle, the garden oracle, gardenoracle.blogspot.com, http://gardenoracle.blogspot.com, www.thegardenoracle.com, thegardenoracle.com, the garden oracle.com, garden-oracle.com, garden oracle, garden, gardening, garden advice, gardening advice, garden anwers, garden questions, garden tools, gardening supplies, gardening tools, garden supplies, vegetable seeds, vegetable plants, garden shopping, plants, planting, plantings, seeding, seed starting, seeds, flowers, trees, shrubs, vegetable gardening, vegetable gardens, veggie garden, vegetables, flower, flower seeds, flower plants, annual seeds, annual plants, perennial seeds, perennial plants, annual flower seeds, perennial flower seeds, fruit plants, fruit seeds, flower starts, plant starts, fruit starts, vine plants, vine seeds, vine starts, flowering vines, flower vines, flowering trees, flowering shrubs, roses, tomatoes, tomato seeds, tomato plants, tomato starts, herbs, herb seeds, herb plants, herb starts, vegetable starts, veggies, veggie garden, veggie plants, veggie starts, veggie garden seeds, veggie garden plants, veggie garden starts, vegetable garden seeds, vegetable garden plants, vegetable garden starts, garden seeds, garden plants, garden starts, herb garden tools, garden tool, vegetable garden tools, garden pest control, garden accents, garden structure, trellis, trellises, arbor, arbors, garden arbor, garden arch, garden arches, firepits, garden sculpture, garden trellis, garden supports, flower supports, flower cages, vegetable supports, vegetable cages, veggie support, veggie cages, tomato supports, tomato cages flower gardening, flower advice, perennials, annuals, horticulture, plant care, organic gardening, vines, kitchen garden, kitchen gardens, garden structures, vegetable garden seeds, vegetable garden plants, vegetable garden starts, vegetable garden seed packets, perennial vegetable garden plants, perennial vegetable garden seeds, perennial vegetable garden starts, annual vegetable garden seeds, annual vegetable garden starts, non-GMO garden seeds, non-GMO vegetable garden seeds, natural vegetable garden seeds, natural vegetable garden plants, natural vegetable garden starts, organic vegetable garden seeds, organic vegetable garden plants, organic vegetable garden starts, flower garden seeds, flower garden plants, flower garden starts, flower garden bulbs, flower garden corms, flower garden tubers, flower garden rhizomes, perennial flower garden seeds, perennial flower garden plants, perennial flower garden starts, perennial flower garden bulbs, perennial flower garden corms, perennial flower garden rhizomes, annual flower garden seeds, annual flower garden plants, annual flower garden starts, annual flower garden bulbs, annual flower garden tubers, biennial flower garden seeds, biennial flower garden plants, biennial flower garden starts, heirloom vegetable garden seeds, heirloom vegetable garden plants, heirloom vegetable garden starts, heirloom vegetable seeds, old-fashioned vegetable seeds, specialty vegetable seeds, vegetable seeds from A to Z, vegetable seed varieties, vegetable seed starting equipment, flower seed starting supplies, seedstarting supplies, seed-starting, germination, seed germination, germination stations, seed starting trays, seed starting greenhouse, patio greenhouse.
SHARE THIS WITH YOUR FRIENDS: